Go
Green!
Yeah. We hear and read about it all the time. As the color green resembles the environment , the term Green, Eco Friendly, Environment Friendly and Nature Friendly are some of the names that people associate with events, organizations and products. Being part of an event or organization that is eco friendly makes the members feel that they're doing their part to help mother earth. Maybe you're asking, what if I'm so busy that I don't have the luxury of time to attend such events nor be a member of any of such organizations? Is there anything I could do to be green?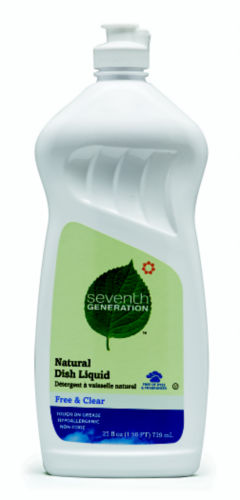 "Seventh Generation Dish Liquid - Lemongrass & Clementine (Case of 6, 25oz)"
It takes a conscious effort to be green and there are a lot of ways to be one. We can even do our part to be green every day. Maybe you think I'm nuts for using the words "green" and "everyday" in the same sentence. But I think otherwise.
The simplest way to be green is to be conscious of the chemicals that are present in the cleaning products that we use. We learn from ads everywhere that there are chemicals harmful to the environment and that most of these chemicals are present in cleaning products. Why cleaning products? Hard to remove dirt cannot be eliminated just by water alone. We need to apply household cleaning products or the industrial ones just to remove them. The stronger the chemical content of a product, the easier it removes dirt. It is a continuing process because let's face it, we cannot live in a world that is stinky, dirty or gnarly. As this process continues, we also to continue to hurt mother earth.
What can we do? We could start by looking at the labels of the cleaning products that we pick up from the store or reading the reviews if we shop online. But if it is hard for you to scan the label, there's always this list. Nice huh?!
ECOS offers a wide range of earth friendly products for your kitchen, bathroom, laundry and general cleaning needs. They also have personal care and pet products.
Seventh Generation is probably the biggest manufacturer of earth friendly cleaning products. Besides just the usual kitchen, laundry and household products, Seventh Generation also manufactures women's personal care products, baby products and paper products.
Shaklee Corporation has been offering environmentally safe products for over 50 years.
Nature Clean is another top manufacturer of natural cleaning products.
What now? Now we can do our part in saving mother earth just by being conscious of what we are buying online or directly from a store. There are other products available in the market so do not hesitate to give them a try. We can make a difference.